THE PLUMBER WEST VALLEY CITY CALLS
Get a free West Valley City Plumbing quote today!
Full service residential plumbers in west valley
Residential plumbing services are here to fix any issues you have in your home, including; drain cleaning, hot water heaters, water softeners, garbage disposals, sink repairs, plugged toilets, re-piping and new plumbing installation. Call West Valley Plumber Pros for your home plumbing needs.
FULL SERVICE commercial PLUMBERS IN west valley
When your business, school, city building or manufacturing company has commercial plumbing problems just call West Valley Plumber Pros. We fix toilets, sinks, drinking fountains, drains, water heaters, water softeners and more.
west valley utah drain cleaning services
Clogged drains are no fun for anyone. Without the right drain cleaning tools such as drain snakes, augers, or hydro-jetting equipment. We also have cameras to inspect your clogged drains so we know where the problem is and how to fix it.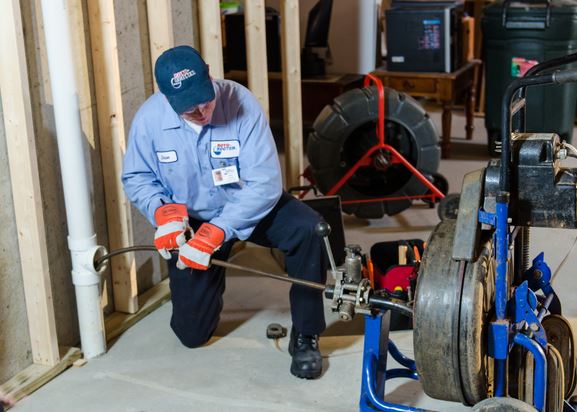 west valley WATER HEATER REPAIR AND REPLACEMENT SERVICES
Hot water is important for cleaning and cooking, so when you need your hot water heater cleaned, repaired or replaced just call West Valley Plumber Pros. The right water heater should last you for years, but when your water heater breaks down we're here to answer your plumbing call.
24 hour emergency plumbers in west valley utah
Emergency plumbing comes in all varieties such as water leaks, clogged drains, broken water heaters, stopped garbage disposals or flooding. We can be there for your 24 hour emergency plumbing services whenever you need us.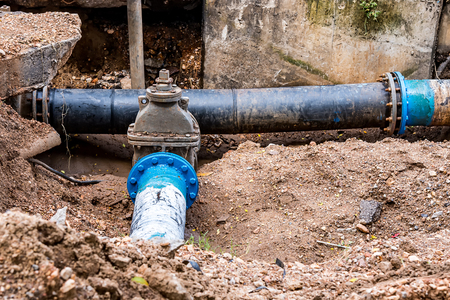 west valley City Utah main water line repairs
Main water lines and main drain lines carry your clean water in and your dirty water out. When you have clogged drain lines or leaking main water lines we can diagnose the problem quickly and then fix it before the damage gets worse. Call West Valley Plumber Pros today.
West valley plumber pros is different
We are the go-to plumbers in West Valley City, Utah. Our plumbers have over 50 years combined experience taking care of home plumbing just like yours. That means when you call your West Valley Plumbers you can expect reliable, affordable plumbing services in West Valley City the way you need. Our residential plumbing calls are important to us because we know it's coming from someone who needs a plumber in West Valley they can trust. We follow proper plumbing and city codes so you can rest assured our residential plumbing work will last.
We regularly answer the call for home plumber needs ranging from single-family homes to large apartments. We also take care of condo communities and multi-family homes, or even senior living centers and townhouses. Your residential plumbing is important to us, so regardless of your plumbing service in West Valley, Utah, we want to be the trusted West Valley plumbers you call.
Commercial plumbing is an important part of the work here at West Valley Plumber Pros. We know when you need a plumber it's because you have leaking water, clogged toilets, or other water related problems.
Your trusted plumbers in West Valley City recognize your work can't stop due to these types of plumbing issues. We also know you can't let it impact your employees or visitors. You can't have messes and limited facilities during crucial business hours. That just won't do!
Fortunately, as professional plumbers in West Valley City for more than a decade we have years of experience tackling those pesky plumbing problems. The best part is we know how to get them fixed fast, and leave things clean and professional afterward. That means you continue operating your business without worrying if "those plumbers" are making things worse. Don't worry, we're not!
Drain Cleaning is an interesting plumbing problem. It generally means that something went down the toilet, causing a blockage. It can also mean that over an extended period of time enough small things gathered in the drain line to create an eventual blockage. Sometimes it's a slowing of the draining water, and other times it's a full on clogged drain that requires heavy duty tools.
Lucky for you, the plumbers of West Valley Plumber Pros carry the right equipment to clear the blockage, small or large, and get that wastewater flowing again. We can use simple drain snakes, stronger drain augers, or even use a powerful hydrojetting tool that will clear and clean the drain line all at the same time.
When it comes to your drain cleaning services in West Valley, UT you only have to remember one number that rings to your trusted West Valley plumbing company. (801) 515-0918
Emergency plumbing can be stressful for the home or business owner dealing with it. You've likely found your water isn't working, or it's working so much that you've got extra water everywhere, flooding your property. Whatever the case, at West Valley Plumber Pros we know you need it fixed fast.
Our experienced plumbing specialists are adept at handling these difficult situations. All of our West Valley City plumbers carry the right tools and equipment to fix the problem fast. If it requires parts we can't possibly get during off hours, we will get the problem stopped so no further issues arise, and we will return promptly once we've been able to secure the parts needed.
In every way, your 24 hour emergency plumbing issues are no more than a temporary annoyance when you call West Valley Plumber Pros. We've got your back!
Your business or house has two main water lines. You have a dirty main drain line that carries all the wastewater out and away from your property, and you have a clean main water line that brings cool and refreshing water in from your culinary water source.
You need both of these main water lines working properly in order to enjoy the convenience that your property's plumbing has to offer. A few common problems tend to prevent the main water line and main drain line from working.

The most common is damage to the pipes themselves. Things like construction or even seismic activity can cause damage. The more common culprit is damage from tree or plant roots growing into the pipes. No matter the problem, we are happy to solve them for you!

Nobody would enjoy walking up to the sink to wash dishes only to find you have no hot water. Worse yet would be stepping into what you believe to be a steaming hot shower on a cold December morning only to be frozen by the icy cold water flowing from your shower head.

Yes, water heaters play an important part in our lives. That's why when you need hot water heater repairs in West Valley City you need to remember West Valley Plumber Pros. We are the go-to local plumbers near you to fix your damaged water heater, or provide a new water heater installation.
Perhaps you just want to experience the more energy efficient and on-demand value of a tankless water heater. We can come and replace your tanked water heater with a new tankless water heater quickly and for a fair price. Want to learn more, just call us.

Your West Valley Plumber Pros Are Here For You
Being the trusted plumber near West Valley City requires doing an excellent job, offering fair prices, and over-delivering on expectations.
That has been out goal since opening our doors, to always leave each and every West Valley plumbing service customer happy and willing to call us the next time they need plumbing services. Save your self the Plumber Near Me search next time and just call us.
We pride ourselves on being honest, affordable, ethical, and skilled. We know your happiness is the only thing that will keep us in business long term. If we can always deliver amazing plumbing results, we know our happy customers will share the good word and help us find even more people to help.
Whether you need residential plumbing, commercial plumbing, drain cleaning or any other standard plumbing service, your West Valley City plumber pros are here to answer your call.
We make sure that every job we perform is up to code, above expectation, and delivered by happy and friendly plumbers. After all, you are our neighbors. We're not some national plumbing company that has no connection with Utah. We're from Utah. We live here, we raise our families here, and we want to keep growing our business here.
You can trust that every time a plumber responding to your home when you call West Valley Plumber Pros they will come prepared to deliver professional plumbing services you will be happy with.
All plumbing services delivered by West Valley Plumber Pros is performed by our exclusive partner, Beehive Plumbing. Utah plumbing customers have relied on them to deliver excellent plumbing work for over 12 years so you can too.
You can call West Valley Plumber Pros anytime at (801) 515-0918